When: TBA
Where: Civic Center Plaza, 200 Civic Center Drive, Mission Viejo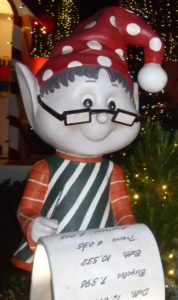 Santa promises to answer every letter deposited between November 26 and December 20 in the mailbox in front of his Workshop.
Bring your letters to Santa and the Big Guy will personally respond to the delight of adults and children alike. Make sure to get your letter off early so that Santa has plenty of time to get your list memorized. Be sure to print names and addresses clearly.