Located on Olympiad between Marguerite and Melinda in Mission Viejo
MAIN STAGE SCHEDULE




Emcee:
DJ Don Stocker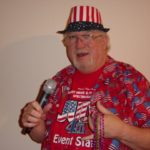 I fell in love with radio when I did a show on a closed circuit system in high school.  I had a radio show on KAMP in the Imperial Valley in the early 70's.  As life will do sometimes, I took a detour away from radio for a bit and I was re-introduced to it later in life.  For 7 years now I've been having a lot of fun DJ'ing parties and special events all over Southern California.
I look forward to playing some fabulous music and having a great time with the people attending the City's celebration on July 4th.  Come on out, enjoy a cool beverage and dance a bit… I promise you it will be fun!!
---
12:00 – 12:30 pm
Zumba Gold Demo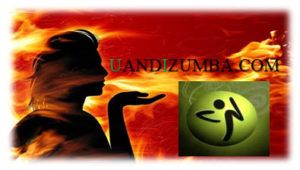 ---
12:30 – 1:00 pm
TBA
---
1:00 pm
Alana Brooke- Star Spangled Banner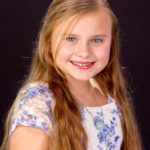 Alana Brooke is 10 years old. She is passionate about singing worship music and her influences are Danny Gokey, Natalie Grant, Meredith Andrews and Josh Wilson, all of whom she has been fortunate enough to meet in person. This year, she was asked to sing The Star Spangled Banner for the city of Mission Viejo and her home school group, the South Coast Christian Home Educators (SCCHE). She also sang background vocals for two Saddleback Church singles: I Belong and Thank You. Over the years, she has been involved with the Saddleback Church choir for children. She takes vocal lessons with Danielle Fockler and guitar lessons with Eddie Campbell and her father, Dan Brooke. In the future, Alana wants to be a worship leader and horse trainer.
---
1:00 – 3:00 pm
Alternates – Rock and Roll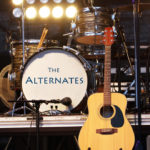 We have Jimi Seville on Keyboard and vocals, Harmony on vocals (she is amazing from Berkley school of music) Carlos Salas on Bass, Richard Avalos on drums, Tony Clement on Guitar, Armando Nunez Lead Guitar, and we have a guest percussionist joining us.   We have a great group of seasoned musicians who play professionally who have been featured in many recordings, as well as playing in such venues as the Hollywood bowl and Gibson Amphitheater and alike. We are expecting a fun filled day with party music!
---
3:00 – 3:30 pm
PKSA Demo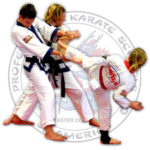 As parents we want the very best for their children. We look at the world and think "how can I give my kids an edge that will help them stay safe and develop to their full potential?"
Professional Karate Schools of America (PKSA) is a nationwide organization specializing in helping our children develop the life skills necessary to cope with our complex world while they gain focus, self-confidence and physical fitness through training in traditional martial arts.
PKSA is headquartered in MI with over 40 schools nationwide. Our Master and Certified Instructors train under the President and Founder of the PKSA organization, Master Richard Collins Jr., 7th degree Black Belt. Master Collins Jr. and our Senior Masters train under Grand Master Kang Uk Lee, 10th degree Black Belt.
PKSA Mission Viejo is located across the street from the Mission Viejo Library next to Round Table Pizza.
Please visit their website, www.pksawest.com for more information.
---
3:30 – 5:30 pm
Billy Lymperis and the Truth – Rockin' Funky Blues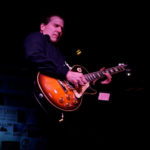 Billy Lymperis – Guitar / Vocals, hails from Motown, toured with Martha Reeves who recorded " Heat Wave " and "Dancin' in the Streets". He also worked with Bobby Vinton, Najee, Bo Diddley, and is currently MD for Paris Escovedo (Shelia E's cuz ) Billy also opened for ton's of others like Boz Scaggs, Robert Cray, Bobby Bland & Eddie Money. Billy's trumpet player dad was with Stan Kenton and played with Bird and Miles, Nat Cole, Tony Bennett and many others.
Matt Boyd – Keys and Vocals, Matt won the Long Beach blues festival and is constantly gigging around the OC long beach area.
Billy Moorhead – Bass, Billy is originally from Pittsburgh and worked with This Side Up blues band and the Third Rail Blue blues band.
Doug Sanborn – Drums, plays with The Hulu Girls and was formerly in the Untouchables reggae band.
---
5:30 – 6:00 pm
Fun and Games
---
6:00 – 7:15 pm
Clapton Road – Eric Clapton Tribute Band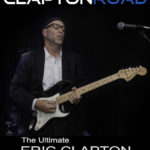 Clapton Road wishes to take you and your guests on a journey of Eric Clapton's amazing music while staying true to the essence of the artist. You will listen to a variety of songs that have shaped music for decades.
The band painstakingly replicates the Eric Clapton sound paying tribute to five generations of his prolific career. You will hear the finest versions of hits like "I Shot The Sheriff", "Lay Down Sally", "Wonderful Tonight" and "After Midnight" to name only a few. Clapton Road will take your event to another level with the highest standards in sound quality, musicianship and dedication to making it a huge success. The variety of musical genres and styles are vast when spanning his catalogue of songs. Clapton Road makes sure you will experience this cross section in musical history leaving you wanting more.
Kanoa Watt is featured as "Slow Hand" himself. He has been a premier guitarist in the Southern California scene for decades. He replicates Eric Clapton's playing style with amazing precision. You will love what you hear. The Clapton Road band is comprised of top musicians who have toured the world and recorded with many superstar legends in the music industry. Their sound is undeniable.
---
7:15 – 7:45 pm
Message from City Council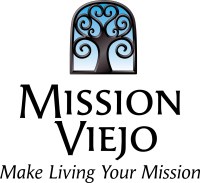 ---
7:45 – 9:00 pm
Clapton Road – Eric Clapton Tribute Band
---
9:00 pm
Fireworks Spectacular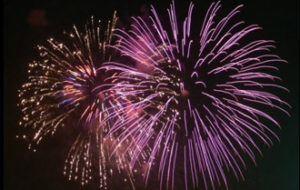 ---
Bonus Feature at Lake Entrance
12:00 – 6:00 pm
Keith Comer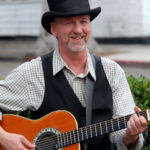 Mission Viejo resident Keith Comer is an accomplished musician with a rich and inviting sound and a huge repertoire of "everybody knows the words" classic songs, including dozens of children's favorites, musically arranged to keep the adults engaged. Keith's intricate finger-picked guitar weaves the basic fabric, and creates a solid backdrop for his warm, clear vocals.  You may recognize Keith from street corners in Laguna Beach and Dana Point, or his last nine years playing for the MV Santa's Workshop queue.  www.keithcomer.com
---
FREEDOM STAGE SCHEDULE

12:00- 12:30
TBA
---
1:00 – 2:00
Merissa Macchiorola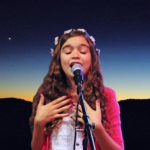 Merissa Macchiorola is a Singer/Songwriter Who loves Performing! She Plays Instruments such as Ukulele, Guitar, And Piano/Keyboard. Shes has sang at Multiple places such as The OC Fair, KX 93.5 Laguna Beach Radio Station and Many More!
---
2:30 – 3:30
Taylor Hopper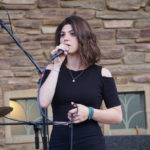 Taylor Hopper is 17 years old and is from San Clemente. She began playing the guitar at the age of 12 and has been singing her whole life. Next fall she will be a senior at JSerra High School where she is the lead singer of their rock band, The Mane Event. She is also a student at Los Rios Rock School in San Juan Capistrano and through their live program, she has performed at The Coach House, The Yost Theater, and The Vault. She also frequently performs solo shows at The San Clemente Outlets and StillWater Spirits & Sounds in Dana Point. Her musical influences include Alanis Morrisette, Fleetwood Mac, Bruce Springsteen, Queen, and David Bowie to name a few. Taylor will also be releasing an EP of originals this summer, but in the meantime, you can follow her on Instagram (@tjluv13) and look for updates on her website (https://tjhopper13.wixsite.com/taylorjolie)
---
4:00 – 5:00
Corey Angeli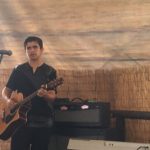 Corey Angeli is a freshman at San Clemente HS.  He's a singer who accompanies himself with acoustic guitar, electric guitar and/or keyboards performing all over Southern California since age 9. His 100+ performances are at a variety of venues including charity & community events, restaurants, and shopping centers. He performs a variety of music from classic rock to current and has released his 3rd single available on itunes. Corey has performed  alot in bands as lead singer/guitarist, yet the majority of his performances are solo. In San Clemente, where he lives, he often sings & plays guitar in the Saddleback Church SSM Band and is a regular at the monthly Community Outreach Alliance (COA) Open Mic nights. This will be Corey's 4th year in a row performing at this awesome event!!
www.youtube.com/CoreyAngeli www.FACEBOOK.com/CoreyAngeliMusic
---
5:30 – 6:30
Pure Atoma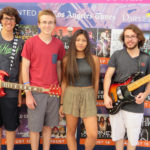 Pure Atoma is a band made up of Orange County, CA teens that perform mainly covers of popular "Pop" & Rock hits, with some Reggae and Country too. The band's foundation began in early 2010 and is based on young talented musicians and vocalists with a mutual love for live performance of a variety of music genres. Pure Atoma has performed at many popular showcase fairs, festivals, and restaurants in So. CA including the Coach House (San Juan Capistrano), the Hangar/OC Fair (Costa Mesa), Chain Reaction (Anaheim), DiPiazza's (Long Beach), Stillwater (Dana Point), The International Street Fair (Orange), The Spring Citrus Fair (La Habra), and multiple Relay For Life cancer fundraiser events throughout Orange County. More details of the band (including videos) can be found at the band website at www.pureatoma.com
---
7:00 – 8:00
Whiplash-X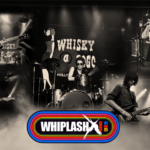 WhipLash X Band is a classic rock band from Orange County that was formed in 2011 while the original band members were in middle school.   The band has been performing throughout southern California from The Hangar at the OC Fair, The Whiskey A Go Go and Anaheim Stadium for the JDRF Walk to Cure Diabetes.  Current members are Jordanne Hamilton (lead vocal), Kyle Richardson (lead guitarist), Tristan Chilvers (lead keyboardist and rhythm guitar),  Chandler Chilvers (lead bassist and keyboard) and John Tessin (drums).
FB Link for WhipLash X Band:   https://www.facebook.com/WhipLashXBand/
---
---
TITLE SPONSORS
---
COMMUNITY SPONSORS

---
ENTERTAINMENT SPONSORS